The San Pablo City Water District joins the Philippine Civil Service in the celebration of its 118th Anniversary this month of September, with the theme: Lingkod Bayani: Maka-Diyos, Makatao, Makabayan. In line with this, SPCWD held a Recognition Rites for SPCWD's Best Employee Award: "Bilib Kami Sa'yo ang Galing mo!" on September 24, 2018 at SPCWD Complex.
This Recognition Rites intend to give award to SPCWD employees who excelled among colleagues in their respective Department/Division/Section. The event was participated by all of SPCWD employees with the guest of honor, Dir. Charity F. Arevalo, Director II, Civil Service Field Office-Laguna.
The awarding is under the approved SPCWD PROGRAM ON AWARDS AND INCENTIVES FOR SERVICE EXCELLENCE (PRAISE). Awardees were given Certificates and Gift Cheques an incentive:
AWARDS
TOP 10 NOMINEES FOR SPCWD BEST EMPLOYEE AWARD
"BILIB KAMI SA'YO, ANG GALING MO!"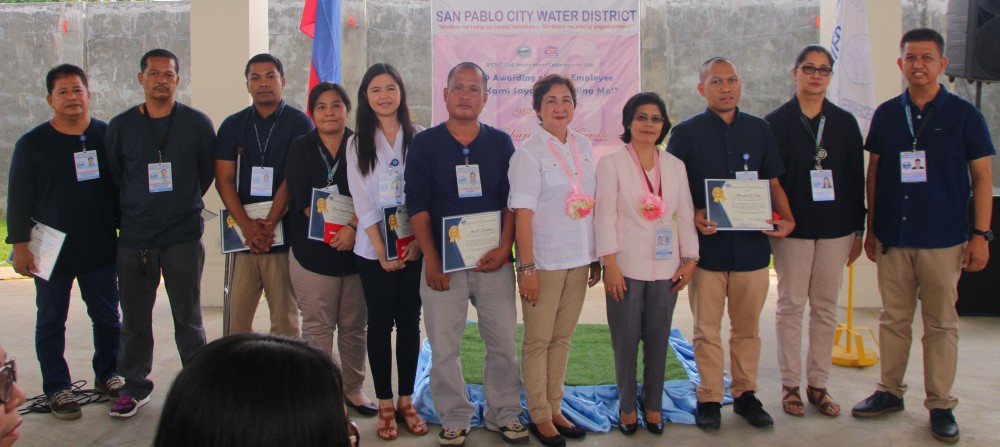 1. MARLON D. VIDAL
2. ALEXANDER D. PULLO
3. RODRIGO A. ESTALILLA JR.
4. CRISANTO P. ALMARIO
5. JOWEL M. ENRIQUEZ
6. MARIE AUDREY T. DIMACULANGAN
7. ERICA A. BISCOCHO
8. MILDRED D. VELASCO
9. JHUN L. RECABLANCA
BEST EMPLOYEE, "BILIB KAMI SA'YO, ANG GALING MO!" AWARDEE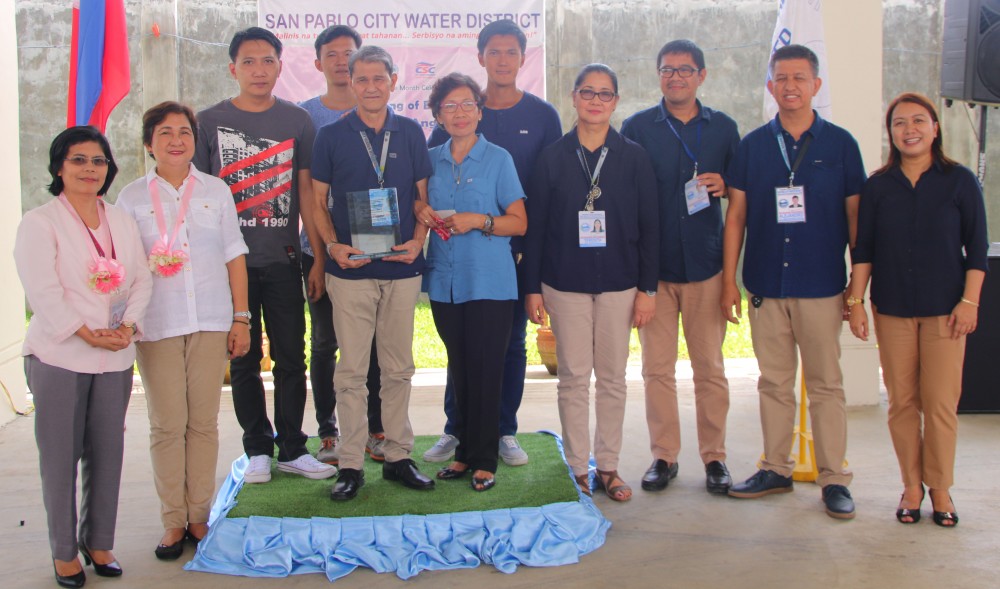 MR. ERNESTO A. AQUINO
SPECIAL AWARDS
PERFECT ATTENDANCE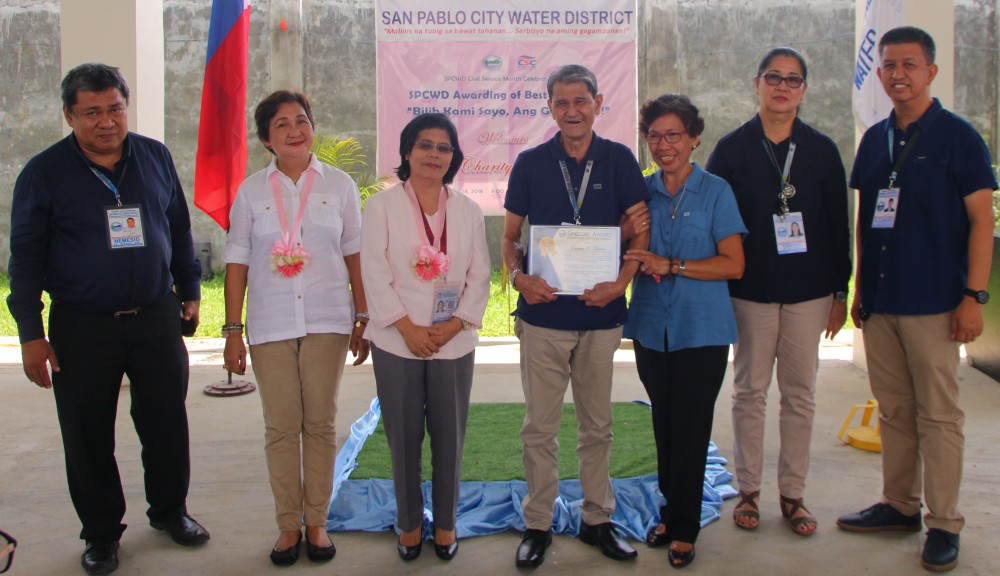 MR. ERNESTO A. AQUINO
SAGIP-BUHAY AWARD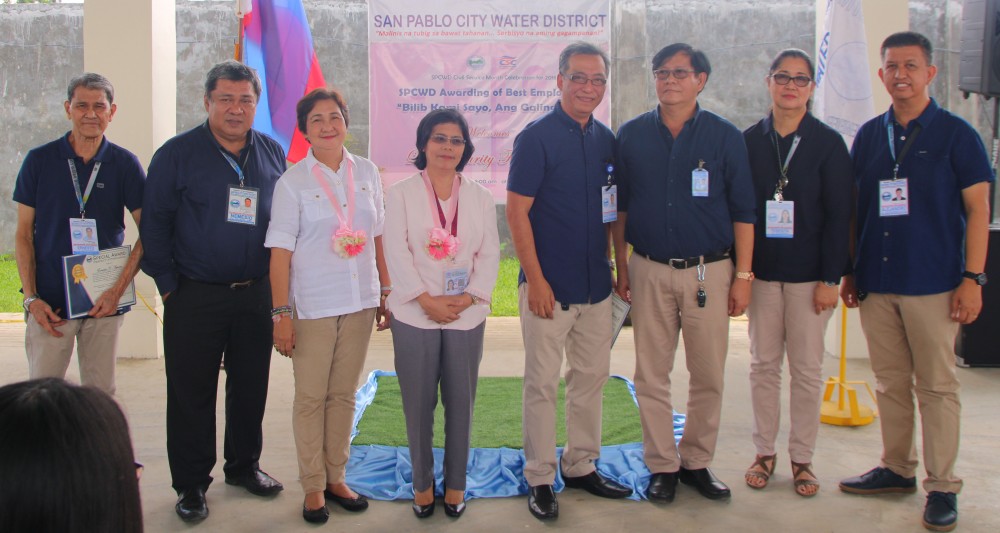 MR. ALEJO RAYMUNDO A. GENOVE JR.
BEST PERFORMANCE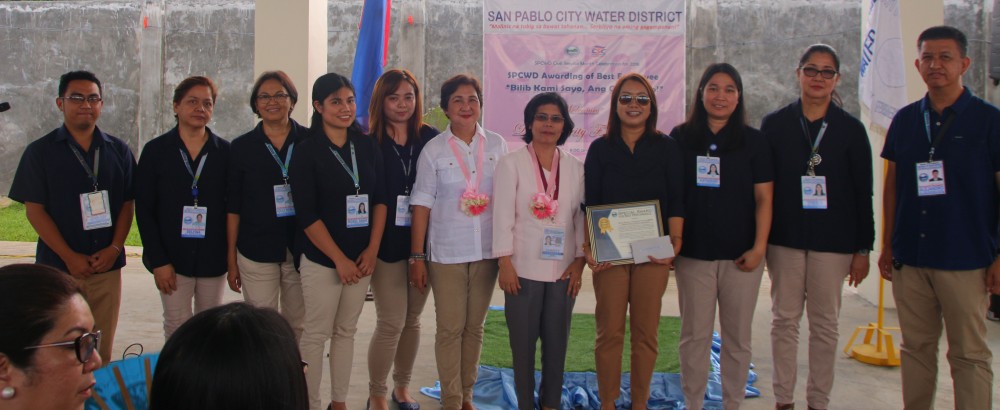 HUMAN RESOURCES DEVELOPMENT DIVISION
SERVICE AWARD
10 years in service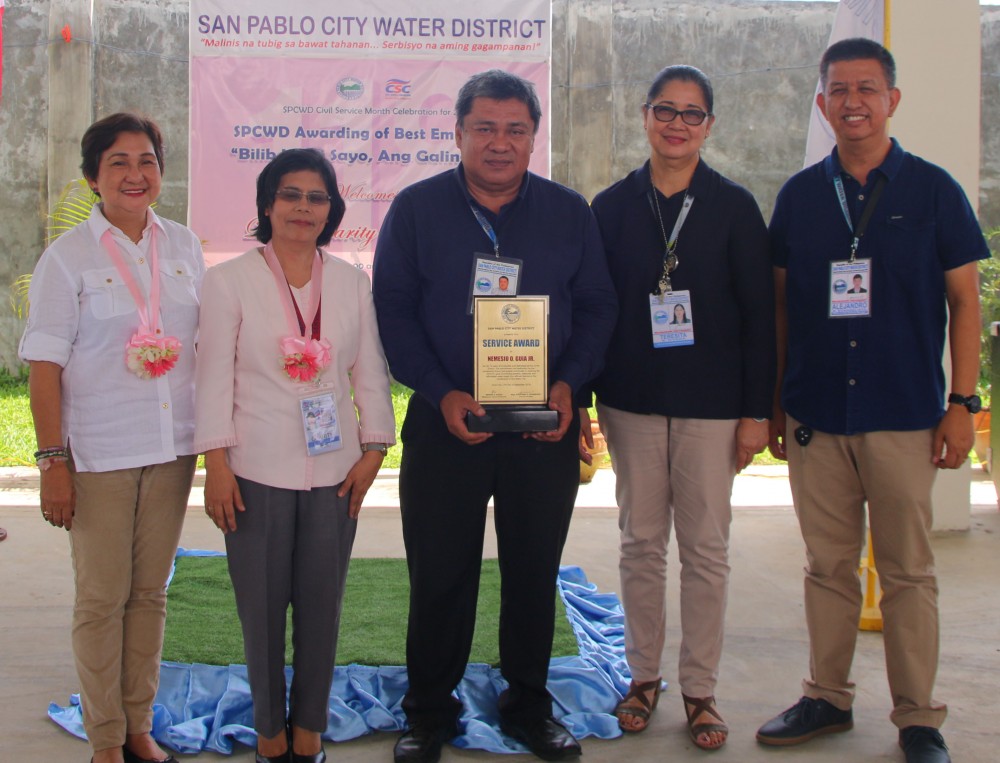 MR. NEMESIO O. GUIA JR.
CERTIFICATE OF RECOGNITION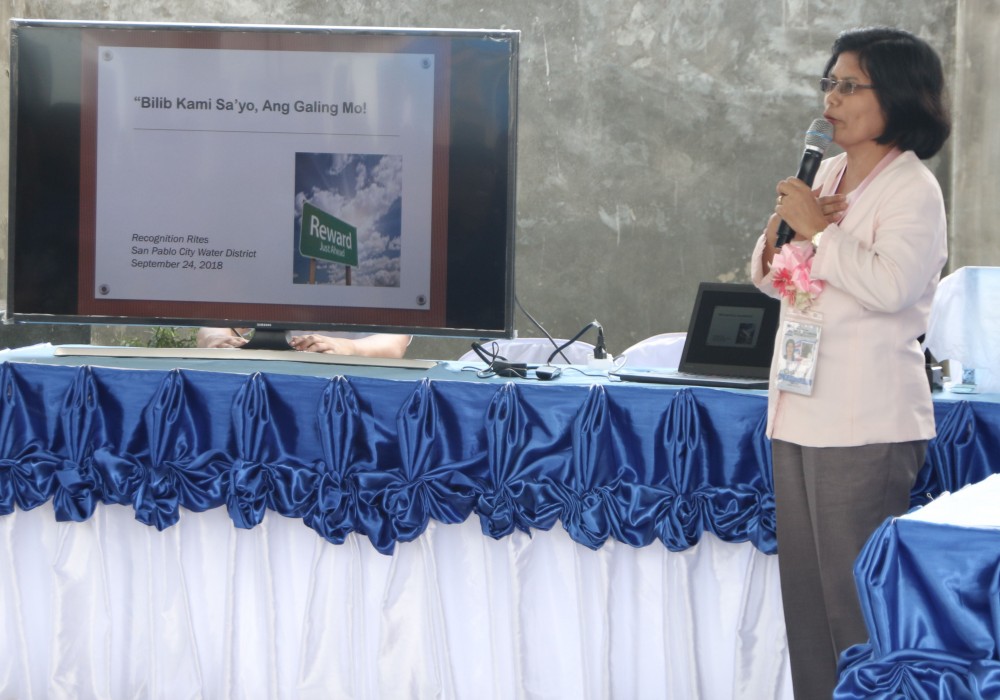 DIR. CHARITY F. AREVALO