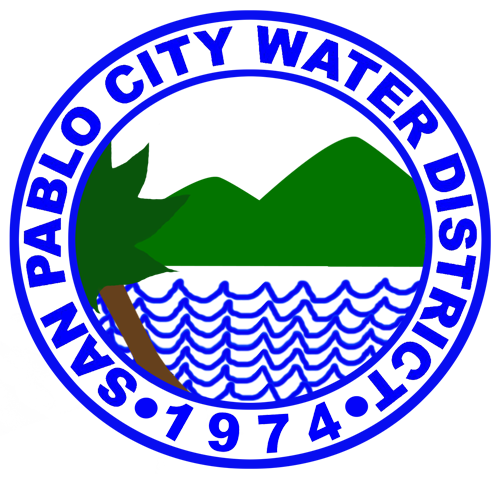 PROPOSED SPCWD ACTIVITIES FOR 2020 WOMEN'S MONTH CELEBRATION
A. FLAG RAISING CEREMONY (March 9) - All government agencies and local government units are encouraged to include NWMC announcement in their respective Flag Raising Ceremonies on Mach 9, 2020.
Flag-raising Ceremony as kick off activity for SPCWD Women's Month. San Pablo City Water District officials and employees shall participate in the flag-raising ceremony at SPCWD Complex, wearing the prescribed T-shirts. The ceremony shall feature the playing of the all-female Philippine National Anthem video produced by the Philippine Commission on Women.
Other activities such as physical fitness and others, may be included also.
B. TRABAHO MO, KAYA KO ( March 10-20)
This program is now being implemented every year since 2017 during the Women's month. "Trabaho Mo, Kaya, Ko", where women employees do the work that men do. This is a week long activity where women gets to choose a man's work at SPCWD, and challenged themselves to do it good, if not better than men, like plumbing, meter reading, water meter calibration, driving heavy equipment vehicles, among others.
It addressed the issue about Position Titles most common in water districts, like " Water Maintenance Man"- which connotes that the position is exclusive for men, and no women can qualify.
C. #JUANA SAYS (March 1-31) – an online advocacy first initiated by PCW in 2015. Juana Says is a daily dose of inspirational quotes from Filipino women from different fields or profession.
Inspired by the above, SPCWD employees, men and women are encouraged to join this advocacy by posting to the SPCWD website online, or bulletin boards, quotes not just for women, but about Women, or quotes from influential women, or inspirational stories about women.
D. SPCWD OUTREACH PROGRAM – ( March 20) It is a social responsibility which can be defined as "the duty of each individual to act for the benefit of the society as a whole" or simply, "the act of giving to the less fortunate". This simple act of kindness and good deeds may have a larger impact on our society than we initially thought – it may create a ripple effect of kindness which can inspire employees of the San Pablo City Water District.
The District shall choose where the Outreach program will be held. Program of activities for the Outreach Program shall be defined by the assigned committee.
E. Photo Competition . (March 31, 2020)
SPCWD will have a photo exhibit of the activities transpired for the whole month. Aside from the photo exhibit, there will a room for Photo Competition again to be participated by all employees. . This is a photo competition which aimed at capturing images of women in relation to the theme "We make Change, work for Women…. "Babae ako Ikinararangal ko".
Photos taken during the activities will be put on exhibit at the venue on Women's Night. Winning pictures will be used by the SPCWD for the design of SPCWD's calendar, and training kits , and other promotional SPCWD materials.
The picture should tell a story, of women, embodying the Theme. Criteria for judging, prizes and the process of selection shall be defined by the Committee who will be assigned in this activity. CREAS and MIS shall head this activity.
F. SPCWD Women's Night 2020 (March 31, 2020 ). Now on its 4th year, the culminating activity of the Women's month is the SPCWD Women's Night with Theme : "Babae ako, Ikinararangal Ko", SOCIAL GRACES AND FINE DINING ETIQUETTE WORKSHOP
A social dinner shall be hosted by SPCWD in honor of
• Women employees of SPCWD
Social Graces and Fine Dining Etiquette shall be taught to all Women Employees of SPCWD. A professional shall facilitate the event, with actual simulation activity.
REQUIREMENTS
1. TARPAULIN WITH PROGRAM OF ACTIVITIES
2. T-SHIRTS
3. OTHERS
BUDGET
Budgetary requirements for the month-long activity shall be charged against the GAD Budget for CY 2020, to be approved by the Board of Directors through the recommendation of the General Manager.